Get Fit this winter with Paramount30!!! Our brand new 30-Minute Conditioning Class launches 1/3/19. Claim your Free One-Week Trial today.
Here at Paramount we are always striving to make our gym the best if can be for our members. We listen to your feedback, requests and concerns. Following are some new programming options we are implementing to make Paramount an even more awesome gym for our community.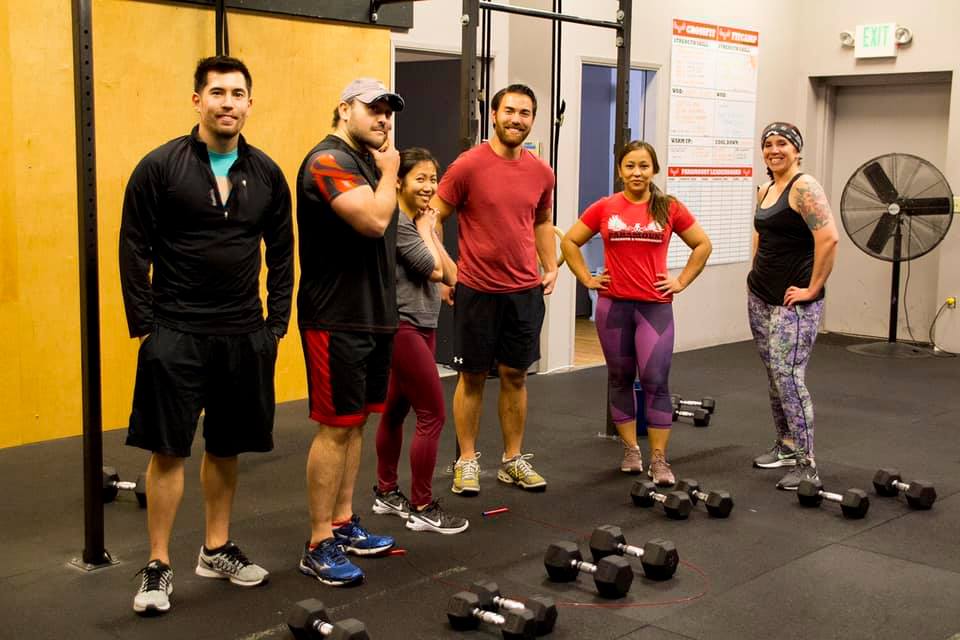 Get Fit with Paramount30
We have officially launched the newest program at Paramount—Paramount30—a short, straight-to-the-point conditioning class. No barbells and lots of conditioning! This class is designed to get your heart rate up and keep it up for the ultimate fat burning and cardio push. We use a variety of functional movements combined with endurance-based exercises to give you the best of both worlds in a very effective training model. First class is free—perfect for introducing beginners to the gym
In an effort to cater to more folks, we will be offering this class up to 3 times throughout the day with 10 total offerings throughout the week (growth will allow for more in the future). This class will also include its own membership pricing for those just looking for a quick burn or with limited gym time. Membership to this class will also include access to our two current HIIT Class offerings. The price point will be more affordable for those on a budget.
Paramount30 Class Times
Monday – 830am, 7pm
Tuesday – 7am, 1130am, 7pm
Wednesday – 830am, 7pm
Thursday – 7am, 1130am, 7pm
Friday – 830am, 615pm (HIIT)
Saturday – 9am (HITT)
*this means evening CrossFit Class schedule will change to 5pm/6pm/730pm M-F
Paramount30 Fees
5-Class Pack $60
3x/Week Monthly $75
Unlimited Monthly $100
Please tell your friends, family and co-workers about our new class, just in time to help them with their New Years fitness goals. Share the link for a free one-week trial (for new members only).
—> 1 Week Free Trial <—
New Programming
A recent member survey indicated there is a need for more structured strength work in our CrossFit classes, so starting 12/17, we will be blending the current NCFIT Class programming with our Weightlifting Program. You can expect to see structured strength cycles in a weekly format focusing on several movements each cycle following a progression with a test-out phase at the end. The first cycle we will play around with the days and structure and then, based on feedback, decide how we want to move forward after the first cycle in February.
Tentative Programming Schedule
Monday – Strength + Metcon
Tuesday – Strength + Metcon
Wednesday – Strength Only
Thursday – Metcon Only
Friday – Strength + Metcon
Saturday – Mix Up
24/7 Gym Access
We are still pursuing offering 24/7 gym access with enough interest. We currently have 8 or 9 members committed to paying the extra fee. To gain 24/7 gym access you will need an Unlimited CF or Weightlifting Membership + $25/Month which totals $185/month. This is a great option for those wanting weekend access or day access when we don't have classes.