When WrestleMania meets Weightlifting, get ready to rumble at Paramount's Lift-O-Mania! Leave it all on the platform and get a chance to win the champions belt!
Sanctioned USAW Meet (Snatch, Clean & Jerk)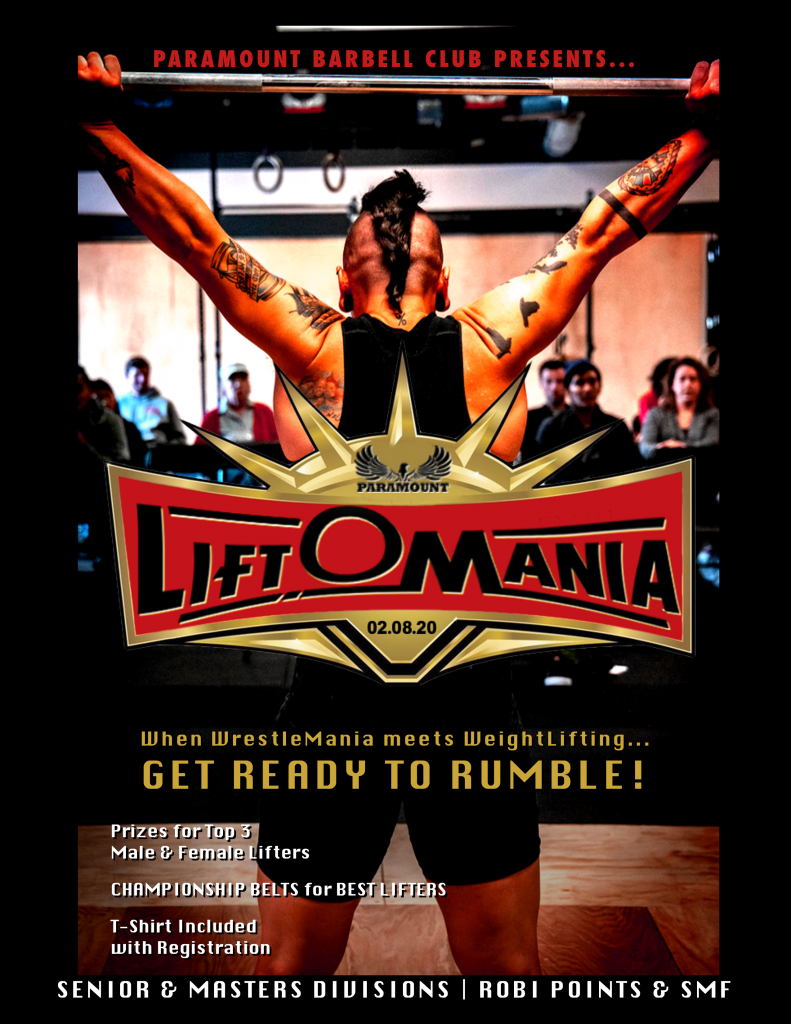 Winners based off Robi Points or SMF
Open & Masters Divisions
Shirt included with registration
Awards for:
Top three winners in each division
First place in each division wins a custom championship belt!!!