What would Paramount Strength and Conditioning be without our unique and wonderful members? Our Member Spotlight Series allows us to highlight members of our amazing community and share what makes them special.
---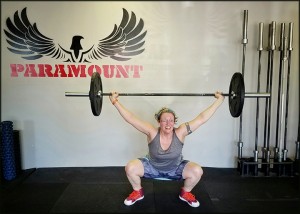 This month, we are shining the spotlight on Aubry Zajac. 
Q: Date you joined Paramount?
A: October 2015
Q: What inspired you to start?
A: I have a background in Roller Derby and running, I started CrossFit a few years ago, then I had thyroid surgery and had to stop for recovery. Once my life permitted it, I jumped in whole heartedly.
Q: What are your goals?
A: I'm a huge fan of the power lifts (squats, deadlifts), I actually have attended a few meets. When I was running and doing Derby, I was in fantastic shape. I'd love to be able to lift heavy and maybe lean out a bit.
Q: What do you most enjoy about our gym?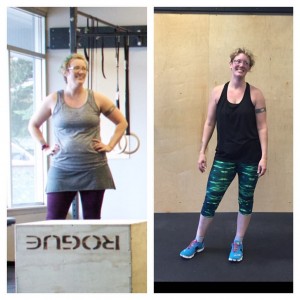 A: I love our trainers, Vanessa and Olivia are my primary coaches and they always make working out fun! They aren't CrossFit Barbies, they are average, non-threatening girls. I love the strong ladies community in the 9am class, I've made some great friends! We always have a great time we challenge and motivate each other.
Q: Any advice for new members?
A: The first month sucks, you will feel like you're always last, that you don't know how to do anything, but it gets better and better!