Where grassroots meets greatness: compete with hundreds of thousands of athletes in five workouts over five weeks. Do it for fun, your affiliate family, fitness or to reach Regionals and fight for a chance to make it to the 2018 Reebok CrossFit Games in Madison, Wisconsin.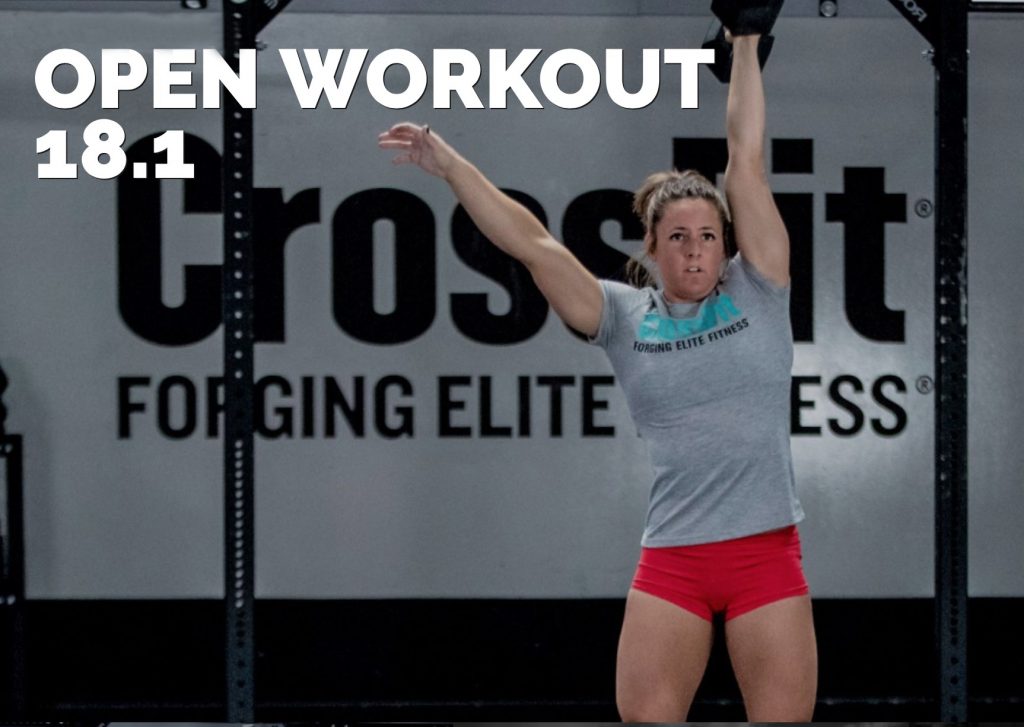 And so it has begun. The 2018 CrossFit Open is underway, and CrossFit Games Director Dave Castro has started off the competition on an exciting foot. Open Workout 18.1 is an AMRAP triplet.
This workout begins with the athlete standing on the floor under the pull-up bar. After the call of "3, 2, 1… go," the athlete may jump up and perform toes-to-bars. After 8 reps are complete, the athlete will move to the dumbbell for hang clean and jerks. The athlete must complete 5 clean and jerks on one arm, then 5 on the other arm. He or she will then move to the rower and pull 14 calories (12 for women). The monitor must read 14 calories (12 for women) before the athlete can unstrap and move to the pull-up bar for the next round.
18.1 … 20 minute AMRAP 
Rx
8 Toes To Bar
10 HPC → OH w/ DB (50/35)
Calorie Row (14/12)
Scaled
8 Hanging Knee Raise
10 HPC → OH w/ DB (35/20)
Calorie Row (14/12)
Masters
8 TTB / Hanging Knee Raise*
10 HPC → OH w/ DB (*)
Calorie Row (14/12)
(*Dependent on age group)
Details for variations and equipment can be found here.
The athlete's score will be the total number of repetitions completed within the 20-minute time cap. Each calorie completed on the row will be equal to 1 rep.
Athletes registered for the Open will have until Monday at 5pm PST to submit their scores online.
Don't forget about Friday Night Lights, see you there!!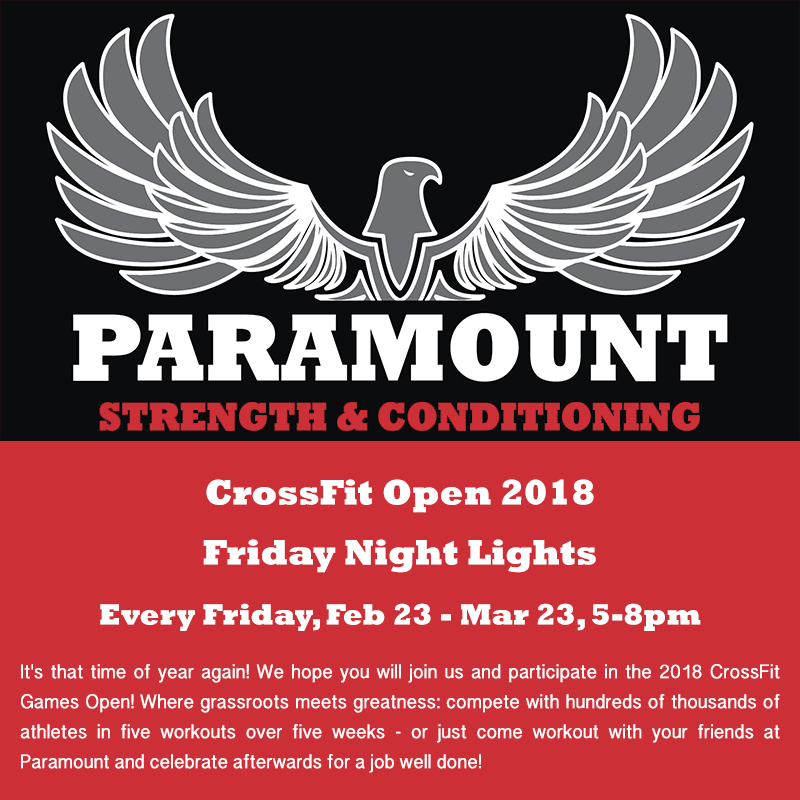 ---
Interested in watching the rest of this year's CrossFit Open announcements live every Thursday evening throughout the Open?
There are two ways you can watch each announcement go down: first, you can head to the official Facebook page of the Reebok CrossFit Games where Castro's announcements will be streamed on Facebook Live. If you have a smart TV like an Apple, Android, or Amazon Fire, you can watch the events on the Facebook video app.
For those of you who have trouble streaming announcements on Facebook Live, you can head over to Games.CrossFit.com and watch the announcement there.