✨✨✨Celebrate with us! Paramount Barbell Club's
5-Year Anniversary/ Grand Reopening / Expansion!✨✨✨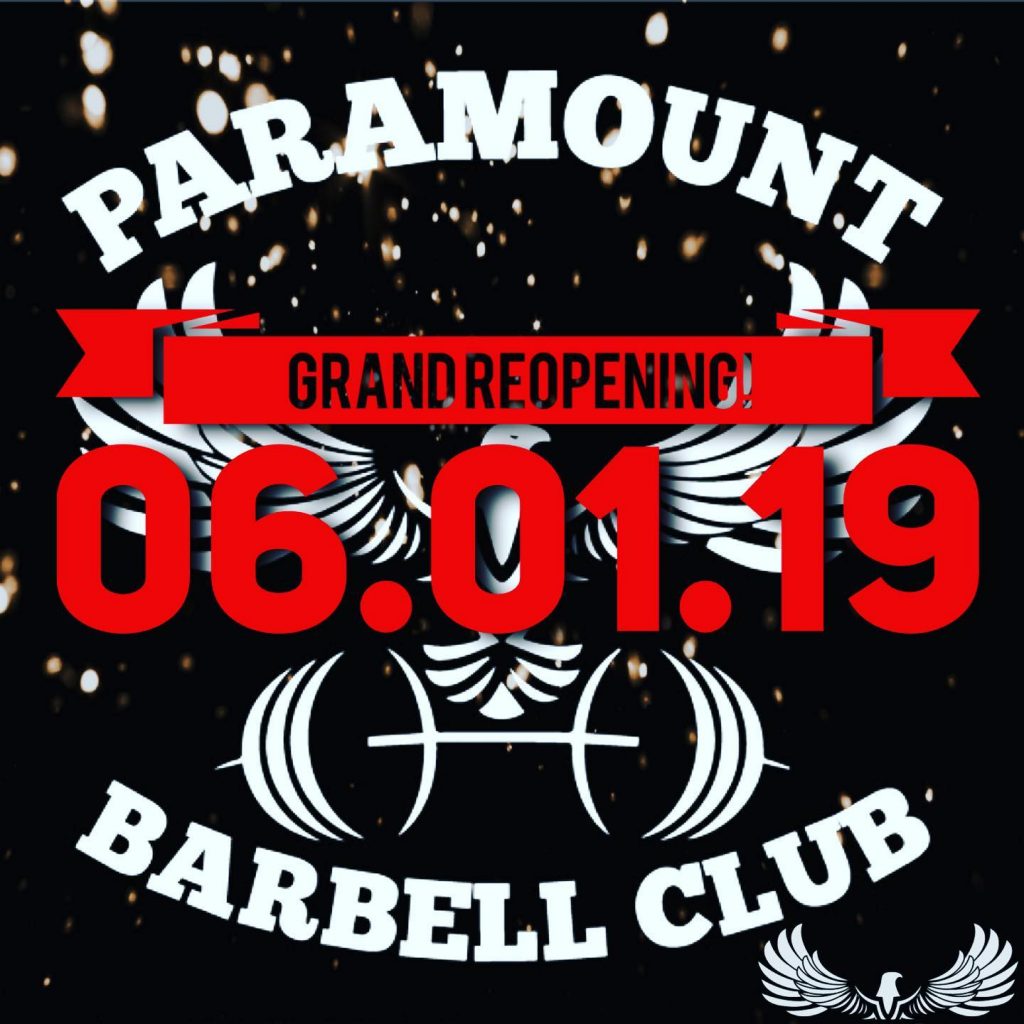 This Saturday we celebrate 5+ years as a USAW Weightlifting Club!!! It all started with one barbell and one platform and now we have 11 olympic weightlifting barbells, 12 platforms and 1 competition platform. It's so exciting to see not only the growth of the club but of the sport itself.
So grab a buddy and get your lift on with us!
Whether you want to simply check out the space, get in a training session, or go HEAVY/THROW-DOWN with some friends…all are welcome!
Doors open at 10AM
Food & beverages provided
In conjunction with our 5-year Anniversary/Expansion of our Olympic Weightlifting Club, we are offering a free 1-hour class to introduce teens (ages 12-18) to Olympic Style Weightlifting from 9am-10pm.
This class will cover the basic techniques to learn the Snatch and Clean & Jerk
Olympic-style lifts are the cornerstone to building explosive strength and power for sports performance
as well as used in the sport of Olympic Weightlifting.
Limited spots available, so sign up today!!!