Join us for our Grand Re-Opening and help us celebrate our 3-year anniversary!!! Free workouts, food and beverages!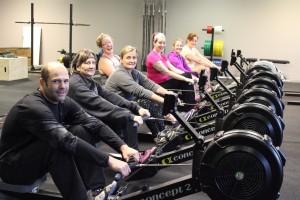 Paramount Strength & Conditioning recently moved into the Mountlake Terrace neighborhood and we are excited to grow a strong presence in our new community. To introduce our new location, we are hosting a Grand Opening & Open House on April 17, 2016 at 22402 44th Ave W. in Mountlake Terrace.
If you've always wondered what a CrossFit gym is like, we will be holding free classes every 30 minutes starting at 1pm. The first three classes are open to anyone and the fourth class will be reserved for a Parents and Kids (ages 8-12) workout. This is a great opportunity to meet the coaching staff and try a class to see what the gym is all about! Once class is over, we hope you'll hang out and socialize while helping yourself to some food and beverages.
Please sign up for a free class by RSVPing to rsvp@paramountbarbellclub.com. Classes are scheduled as follows:
1:00pm
1:30pm
2:00pm
2:30pm (parents & kids workout)
3-4pm Hang out time or WOD for our experienced CrossFit friends
Along with hosting a fun community event, we will be raffling off:
One-month memberships
Personal training session
We look forward to seeing you soon!
The Paramount Team